The Beauty of Tile
Why Tile?
Adding tile to your home is a smart choice for its many benefits. Tile flooring is beautiful, strong, stain resistant and very easy to keep clean. There are literally thousands of products and designs to choose from, and finding just the right color, style and design can provide a breathtaking addition to your home's décor. Tile flooring is great for allergy sufferers as it will never trap dust, pollen or pet dander. It is also very cost effective when factoring in price, longevity and ease of maintenance, as well as the increased value of your home.
Why use a professional installer?
Tile is a big investment and the installation of floor or wall tile is a long and complicated process. Even one slightly mispositioned tile can throw off the grout line or pattern and become a noticeable eyesore. A seasoned tile expert will ensure a perfect and beautiful installation done right the first time. Tile is also used in wet areas such as showers, tub surrounds and bathroom floors. An experienced professional installer will ensure your home will remain free from water damage for years to come.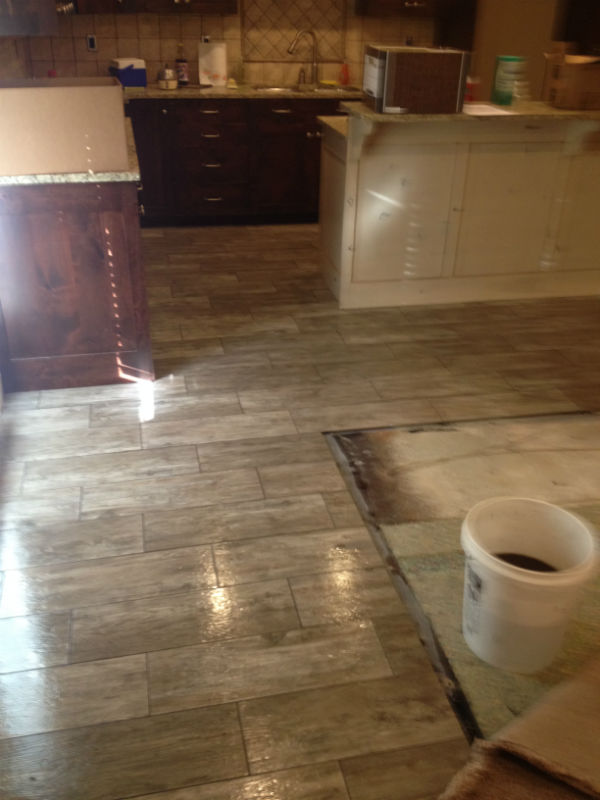 When selecting a professional tile contractor, you want somebody with a flair for helping you choose the best material, color and style to compliment your existing décor and fit within your budget. If you are already working with a designer or have already selected the perfect tile for your project, we can install it to your specifications.
Generations Tile is experienced in all aspects of tile design and installation for custom homes, remodels and commercial businesses. Our experienced professional is a 3rd generation tile setter from a family spanning over 70 years of experience in Utah. Whether it's high end marble or stone, or affordable ceramic or porcelain, you can expect the same creative dedication and attention to detail in all of our work.
What is the process?
The size and pattern of tile can make a room seem smaller or larger. The material, texture and color can highlight and compliment other architectural elements in your home. In other words, your tile choice can completely change the look and feel of an entire room, and enable you to express your distinct individuality, personality and style.
When we sit down to review your installation, we will discuss how you want your finished project to look. We will help you with an assortment of materials, colors and patterns that fit your budget in order to create the overall appearance you want to achieve. We use only the finest quality materials and the most appropriate installation techniques for the type of material and its use.
We will calculate the square footage of your project and determine the amount of tile needed, and provide you with a free estimate. We strive to provide prompt and reliable installation that is convenient with your busy schedule. We will produce a high quality finished product you can be proud of, and your full satisfaction is guaranteed. Our goal is to make your project exceptional!